Welcome to SmallWorld.coop
We provide the software, services, and support you need to establish and grow your co-op's online presence quickly and easily
WP Basic
Features
Standard Feature

Another Great Feature

It is a long established fact that a reader will be distracted by the readable content of a page when looking at its layout.

Obsolete Feature

Exciting Feature
This starter hosting package includes a fully managed WordPress install, market-leading security software, malware removal services, daily backups, and bi-annual SEO performance reviews reports. Small World will update WordPress, safely update plugins, and track uptime. This package does not include design, development, marketing, or content creation services.

Subscribe
Recommended
WP Plus
Features
Standard Feature

Another Great Feature

It is a long established fact that a reader will be distracted by the readable content of a page when looking at its layout.

Obsolete Feature

Exciting Feature
This hosting and design package includes everything in the Basic package plus access to high-quality WordPress themes for your site and design assistance to customize a theme to fit your brand. This package also includes 30 roll-over minutes of site update time per month, quarterly reports on your site's SEO and speed performance, and access to our online training for increasing your search engine results. This package does not include content creation services.
Subscribe
WP Premiere
Features
Standard Feature

Another Great Feature

It is a long established fact that a reader will be distracted by the readable content of a page when looking at its layout.

Obsolete Feature

Exciting Feature
This hosting and design package includes everything in WordPress Basic plus dedicated design services to create a unique site for your co-op. This package also provides creative assistance with site copy, access to premium photos and videos, premium plugins to increase site functionality, monthly assessments of the site's SEO and speed performance, access to a selection of social media tools, and one hour per month of site update time.
Subscribe
We're a team of sales, marketing, and design professionals who have spent decades building start-ups, working in SMBs, growing non-profits, and even teaching at universities.
We partnered with dotCooperation with the specific goal of leveraging current, market-leading solutions, industry best practices, and our expertise in service of co-ops.
We want to help every co-op achieve its organization's goals by making its digital presence the best it can be. From launching a new site to running social ads to just setting up your email, we can help.
– Rob, Julian, and the Small World Team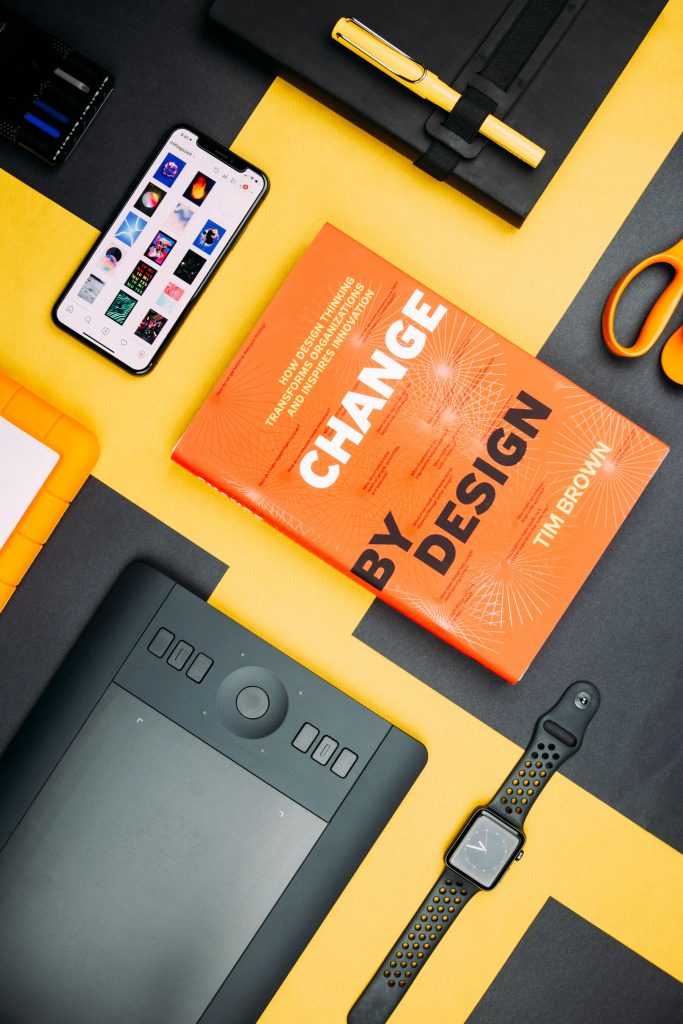 What does SmallWorld.coop offer?
Digital Presence
These are some of the core services to get and keep your co-op online:
.coop domain names
website design and hosting
social media accounts & design
email services
website security tools
Digital Marketing
These are the services that get your co-op noticed, and thriving including:
SEO services
online ad campaigns
content marketing campaigns
reputation management
online reviews tracking
Custom Solutions
These are some of the extras and big ideas that make a huge difference:
business development & sales consulting
brand development
custom chatbots
app development
A .coop domain name is the single best way to establish your co-op's distinctive brand in the digital world
Join our Co-op Partner Program with a new or existing .coop domain name (you can absolutely keep your current domain registrar) and get discounts on products and services for your co-op including:
50% off managed WordPress hosting,
33% off our simple landing page builder, and
20% off guided, DIY SEO services.
Access to private Q&A conference calls 
And more
The Program is currently free to join. And with savings of $144 per year, the hosting benefits alone cover twice the cost of a .coop domain!
The first 200 co-ops get a free SEO evaluation report of your co-op's existing site. This is a great tool for understanding how your current digital presence is performing for your co-op. So, act soon! We look forward to working with you!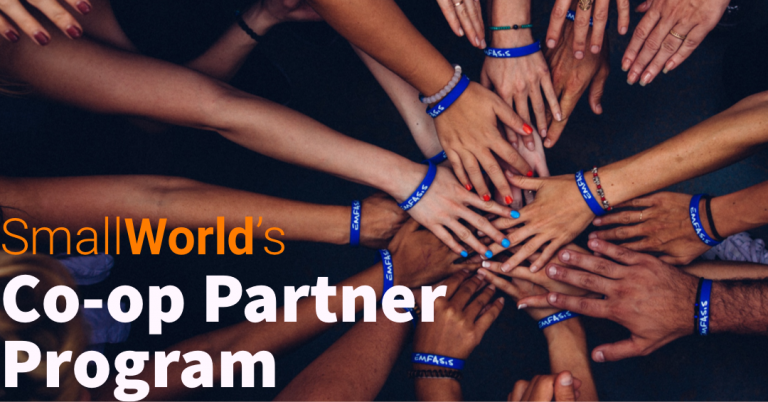 It all starts with a domain.
Make your co-op stand out in your market with the perfect .coop verified name.
Frequently asked questions
Are you a cooperative?
No. We are not – yet. SmallWorld.coop was granted the use of a .coop domain as part of our commitment as a service provider to the cooperative community. That said, we are exploring creating a cooperative. If you would like to stay in the loop on those developments, and possibly become a member, join our Partner Program or follow us on social media.
What is Small World Innovations?
Small World Innovations is a sister-project to SmallWorld.COOP. Innovations is the in-house design and solutions studio that serves clients from all the Small World Communications projects. Your site design, marketing consulting, graphic design, and business development consulting are all handled by the Innovations team, which includes everyone here plus a network of creative, and business professionals.
How do you offer so many products and services with such a small team?
We are small, but mighty! We also make great use of the cooperation ethos by partnering with top-notch freelancers and agencies (some of whom we've known for years) who make their services available to us.
As a managed services provider, we partner with other software companies to provide a wide range of solutions. Different clients need different things to grow their co-op, and working with other companies to integrate market-leading solutions was the best way to meet our clients' needs. This approach also allows us to focus on understanding your goals without trying to sell you on a solution we've spent thousands of dollars developing and maintaining. Instead, we invest our time in managing the integration of a solution you've chosen into your site, and providing you with reliable support.
Have questions or need help with your project?